If you can dream it, we can floor it
Our vision seemed impossible. To apply the limitless range of vinyl graphics technology to sports surfaces; it was an unheard of concept that required years of research and development. But it works. And it works beautifully. Our patented system simply blows traditional paint out of the water. All of the benefits, none of the limitations. It's the ultimate win-win.
GameTime is the world's only sealed and finished permanent vinyl system. It goes down faster and lasts longer. The incredible results make paint old-school. Using computer generated technology, we are able to bring any design, any visual, utterly unhindered by complexity, to your gymnasium.
Install any design
If you can imagine it, we can put in on a sports floor
Patented system
GameTime is the world's first and only permanent vinyl graphics package
Robbins Partner
GameTime is a proud partner of Robbins Sports Surfaces since 2018
Nationally Available
Our team and certified installers work on sports floors across the country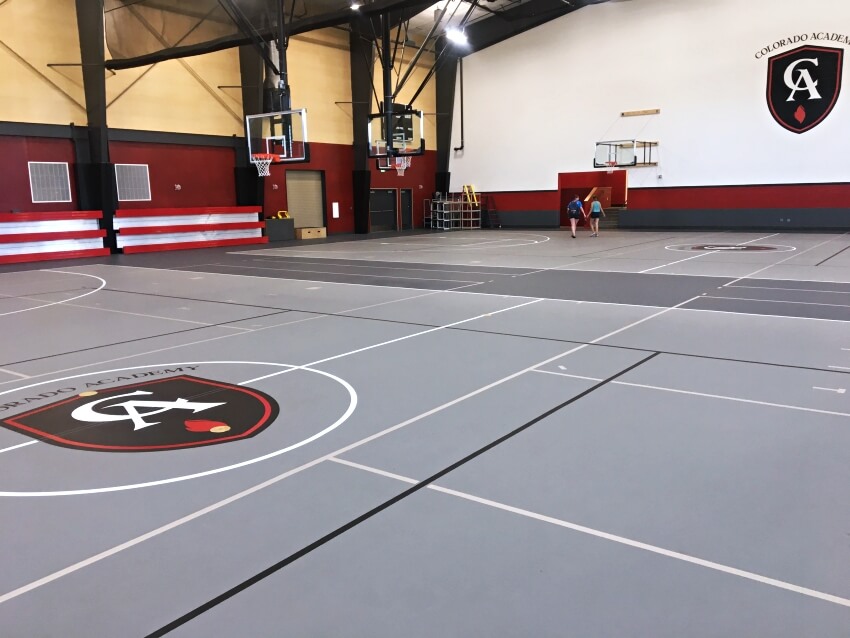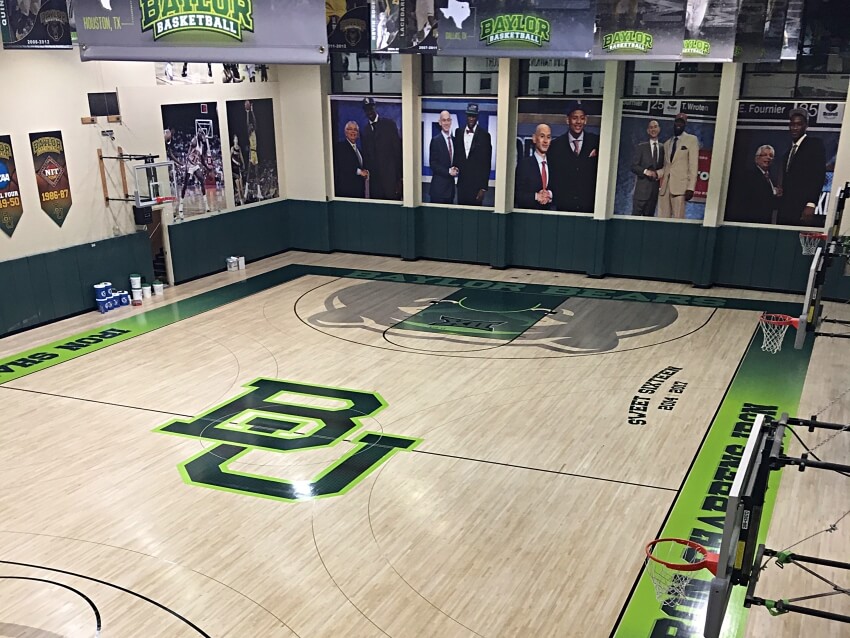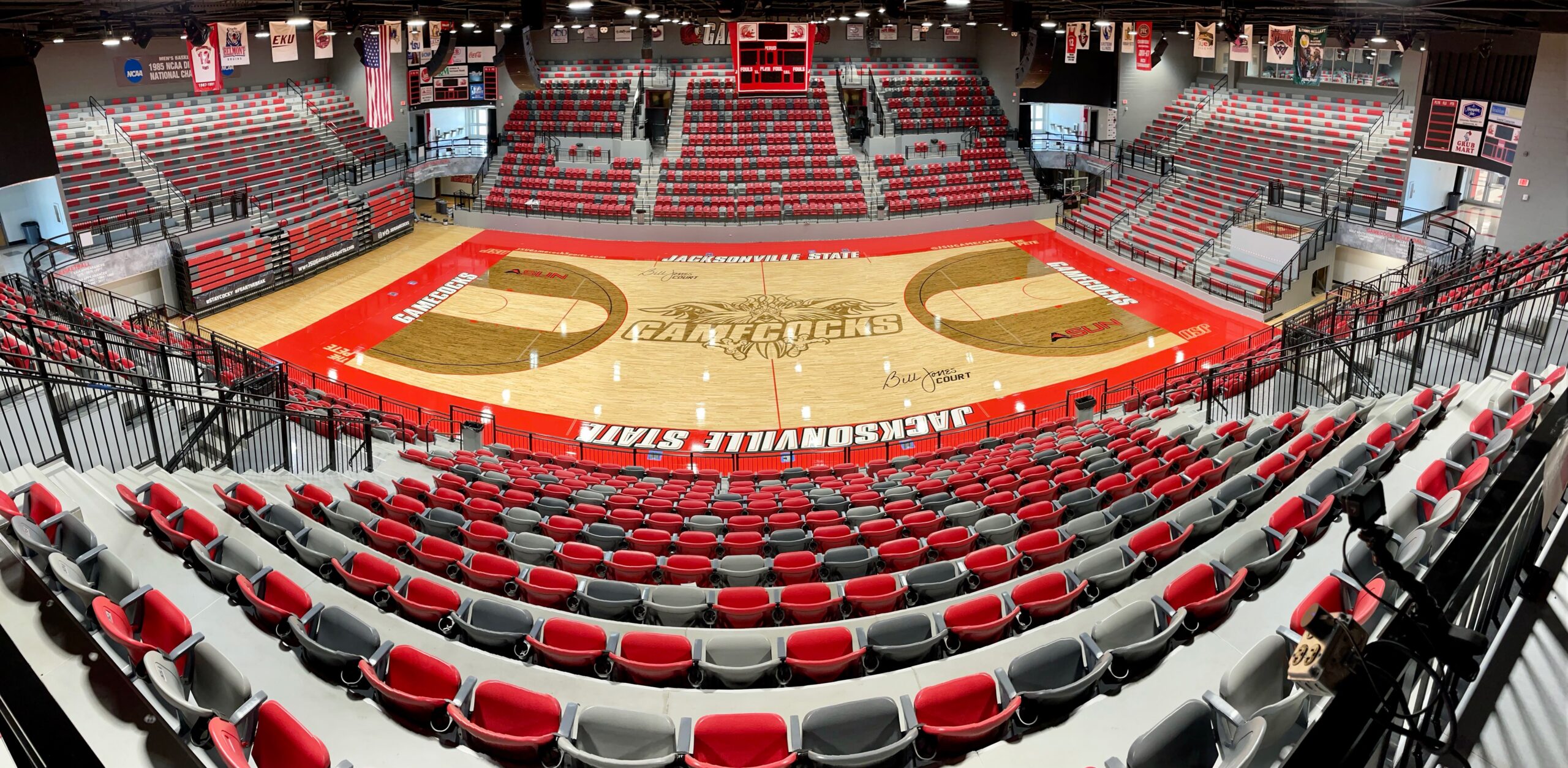 The Sports Floor Revolution is Here
Dazzle your audience and stun your rivals. Anything you can imagine, we can install, permanently. It doesn't chip. It doesn't flake. It just looks amazing, everytime.
Proud Partners with Robbins Sports Surfaces
No one makes it the top alone. We are incredibly grateful for and humbled by the support of Robbins Sports Surfaces. Our partner since 2018, Robbins is an invaluable source of industry wisdom and we absolutely would not be where we are today without their faith and guidance.
Frequently Asked Questions
Do you travel? Where do I find a certified installer?
We do travel and regularly send installers to states all over the nation to perform installs.
How durable is it?
It is just as durable if not more durable than paint. It is also repairable, unlike paint.
How long does a center court take?
A 12×12 center court usually takes 45 minutes to an hour.